Menu:
Guestbook
---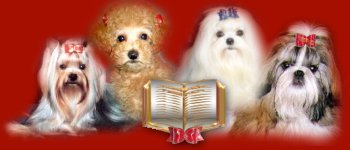 View My Guestbook
Sign My Guestbook
Thank you for any comments and suggestions you might wish to share with us. We will accept them with great pleasure and you can be sure that they will be taken into consideration.
Copyright © 2002 Perle Blanche's Bows.
This website is optimized for 800x600 monitor resolution.
---

Web design by Francyne Deschênes
Alma, Quebec, Canada